Short, Bold and Strong Conversations Brought to the Vivit Community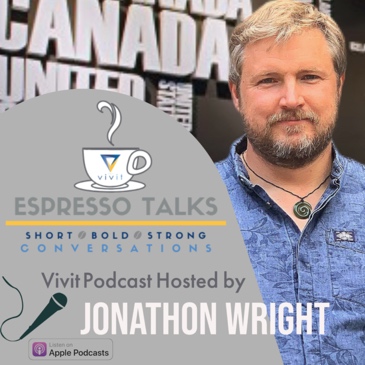 These episodes will only be about 20-30 minutes but jam packed with valuable information, hosted by Jonathon Wright.

If you're interested in being an Espresso Talks speaker to discuss your "Magic Brew" or just want to submit a podcast topic, please contact via email.

We hope that you will join us on our weekly Espresso Talks by subscribing to our channel Vivit Talks on iTunes, Apple Podcasts.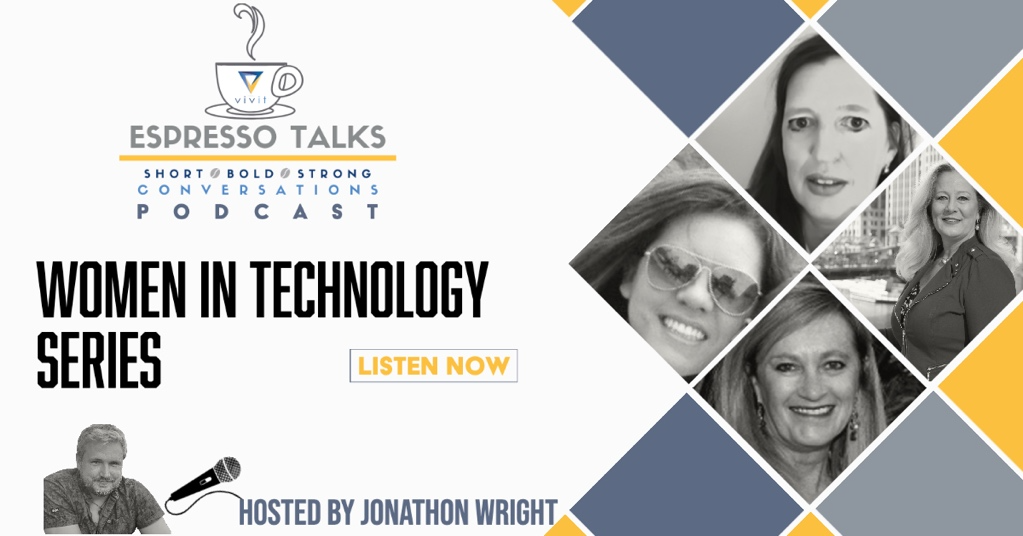 You also might be interested in our Women in Technology series that highlights women in the industry who continue to empower other women with new skills, trends, leadership, and virtual learning. The pressures and hurdles for advancement on women leaders have never been greater and with those hurdles, women have never needed more support during this unprecedented time that we are living in today.
---
Check out our current episodes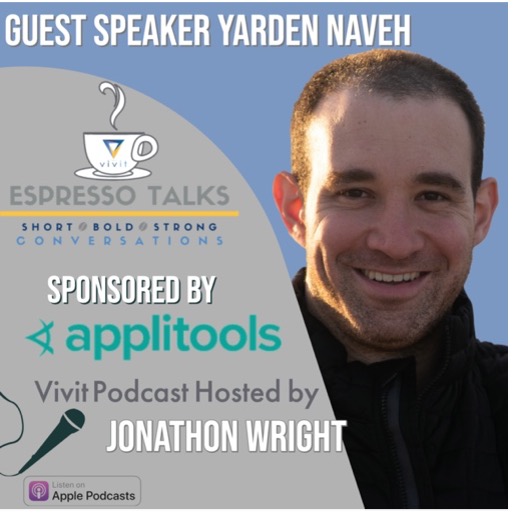 Episode 24 - Visual Testing (6X Faster & Better Coverage) with Yarden Naveh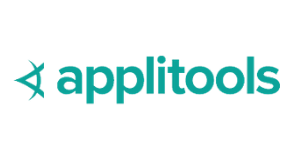 This episode is brought to you by our Testing Festival gold sponsor, Applitools. Host Jonathon Wright welcomed, VP of Customer Success & Support, Yarden Naveh.
Yarden has been with Applitools for over 5 years. His background incorporates software engineering, statistical analysis, industrial engineering and management, and a true passion for automating everything possible in his life. Prior to Applitools, Yarden served in an elite intelligence unit of the Israeli Defense Forces. He has a B.Sc and M.Sc in Industrial Engineering and Management, specializing in Information Systems and Optimization Algorithms from Ben Gurion University.
In this episode, Yarden talks about how visual AI solves the challenges of functional testing and efficient cross browser testing. Check out Applitools Testing Festival Session Talk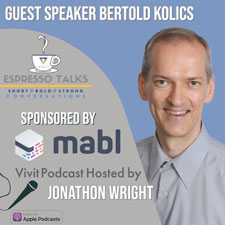 Episode 23 - Autonomous Automation with Bertold Kolics

This episode is brought to you by our Testing Festival gold sponsor, mabl. Host Jonathon Wright welcomed Software Quality Manger, Bertold Kolics. Bertold has held various roles in software engineering for many years including pre-sales, professional services, development, quality assurance and leadership positions. At mabl, he work
s directly with the team to elevate the software testing practices following The Modern Testing principles.

In this episode, Bertold talks about low-code and how it enables continuous testing, a culture of quality. He also addresses the growing technical challenges facing QA and how low-code can help leaders mentor younger testers, and upskill people on the job.Check out mabl's Testing Festival session talk.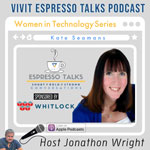 Episode 22 - Women in Technology Series

Espresso Talks welcomes Micro Focus Platinum Partner Whitlock and is joined by Kate Seamans, Director of Service Management previously Micro Focus / HPE AMS Practice Manager SMA. Kate has extensive experience in the IT Service Management industry, currently studying for her ITIL v4 course, always learning and sharing her extensive knowledge on Enterprise Service Management.
In this Women in Technology episode, we explore the paradigm of going from working for an enterprise-scale organization trying to implement ITSM, to her journey to Micro Focus who made the software to Whitlock been a strategic partner who now helps global customers implement ITSM.
This Women in Technology episode is sponsored by Whitlock, founded in 2003, with the clear commitment to:
Our position: Helping global enterprise IT identify, plan, and deliver Next-Generation IT Operations
Our workplace: Attracting, developing and retaining the most talented and caring professionals within our industry, and continually promoting their personal growth.
Our thinking: Differentiating ourselves with a valuing others approach that emphasizes effective listening, accountability, results, and, above all else, the highest ethical and professional standards.
Our performance: Our passion is performing as expected, and we have well-defined processes that address both elements of our passion, namely, the explicit understanding of your criteria for success, and the corresponding and requisite elements of a successful engagement.
Our operations: Managing our business in such a way that we continue to achieve superb and sustainable financial performance while adhering to the business-to-business requirements of our clients and partners.
Our attitude: "Nothing great was ever achieved without enthusiasm." We exemplify affirmative thinking and enthusiasm knowing full well that without these we don't stand a chance of realizing our goal (and frankly, neither do you).
Contact us: info2@whitlockis.com or 919-941-1900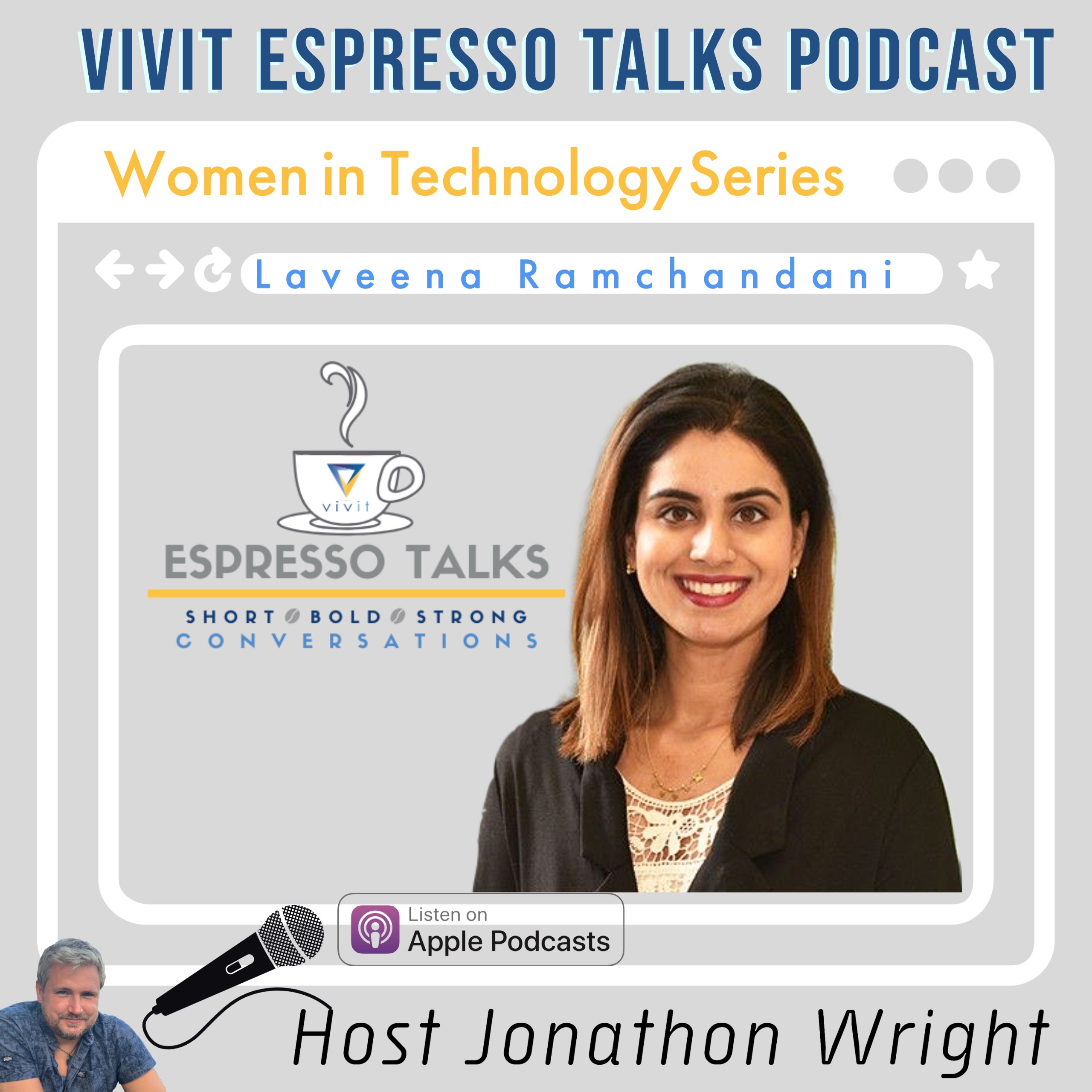 Episode 21 - Women in Technology Series

Espresso Talks welcomes Laveena Ramchandani, Consultant at Deloitte UK to our Women in Technology podcast series. Laveena is a senior tester with a comprehensive understanding of tools available for software testing and analysis. Currently, she is testing a data science-based model. In her words "data science" has always thrilled me to exceed and learn further about it. She finds the world of testing very interesting and enjoy exploring and learning new skills within it. She would like to share her knowledge and help those who attend the session take away something that could help them in their day to day testing exercises.
Her talk on Testing a Data Science Model featured at last year's Virtual Community Days (VCD 2.0) and is now available on-demand.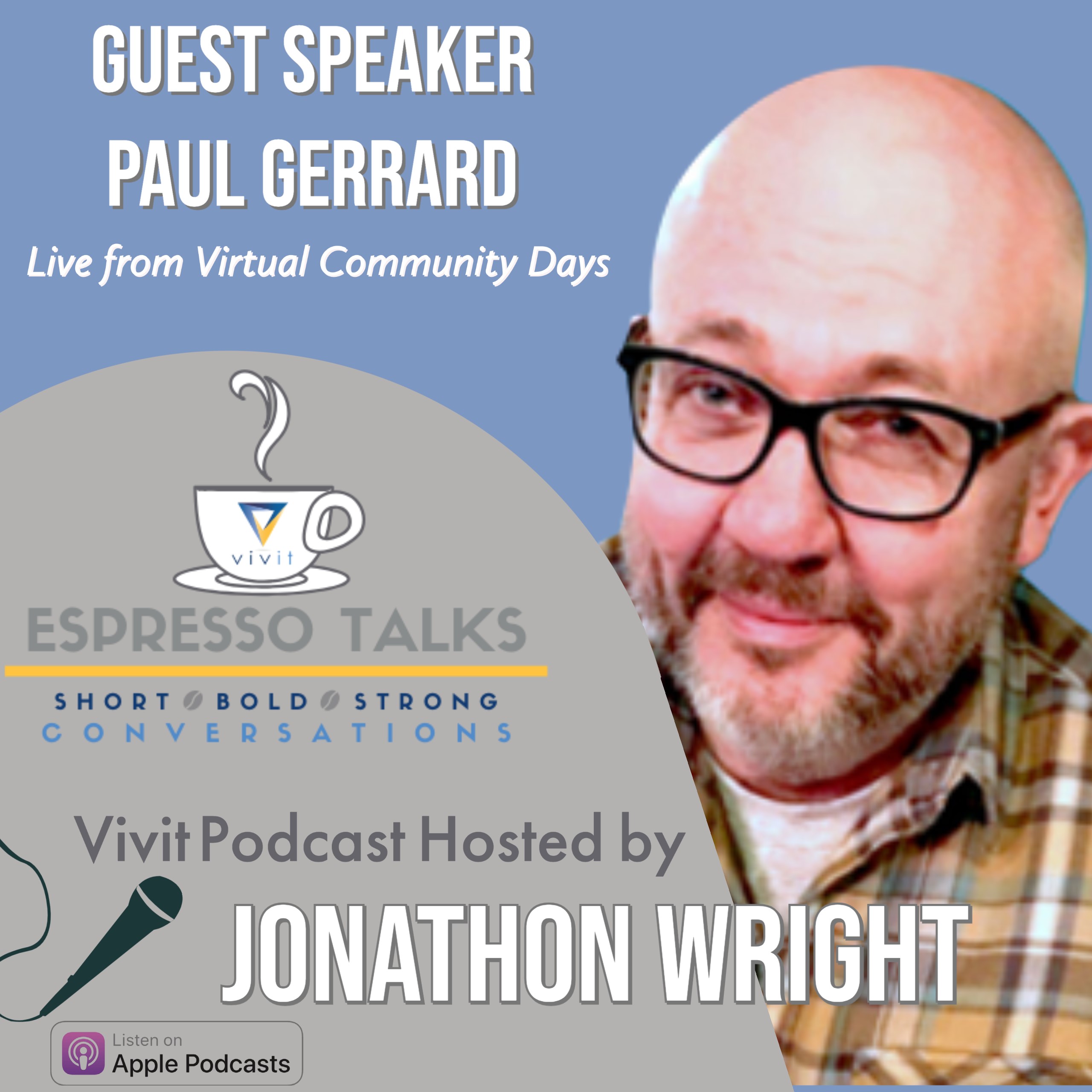 Episode 20 - Espresso Talks - The Legend Paul Gerrard Livestreamed from Virtual Community Days

EspressoTalks comes to the community LIVE from day 3 of Virtual Community Days – Agile, DevOps, and Testing event with the Founder of Technology Leadership Forum, an expert in systems testing, award-winning keynote speaker, author of 6 books on risk, assurance, and testing.

The one and only Paul Gerrard (gerrardconsulting.com) the eminent software consultant, author, teacher, coach, and the winner of multiple lifetime achievement awards. This is your life…after graduating from Oxford University in 1979 with a MA in Engineering Science his rowing friends still talk of his legendary debating and drinking skills. In 1984, Paul took his first role as a developer for a leading communications company, since then he has worked for the Foreign Office (no wonder Brexit happened), Walt Disney himself said the Mandalorian series on Disney plus was actually based on Paul's character.

Paul has dabbled with Parliament (out drinking and outdebating Nigel Farage a good friend of Trump), he was a lecturer on Python back when it was still cool, in a recent interview with the BBC he controversially, said 'Testing is Dead' even before Dave Snowden had the chance to announce 'Agile is Dead' during this week's Virtual Community Days.

Host Jonathon Wright chats with Paul about his New Model for Testing which will change the testing world forever! Check out this episode.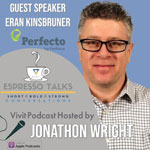 Episode 19 - Espresso Talks - The Future of Mobile

EspressoTalks welcomes our Virtual Community Days Gold Sponsor Perfecto. Host Jonathon Wright chats with Perfecto's Chief Evangelist, Eran Kinsbruner - Author of the recently published Accelerating Software Quality: Machine Learning and Artificial Intelligence.
In this episode, Eran explores the future of mobile working with next-generation industry trends and insights.
If you want to stay ahead of the curve, then do not miss this episode, featuring the Digital Mobile Index (Mobile & Web Test Coverage Index | Perfecto by Perforce).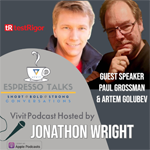 Episode 18 - Espresso Talks - The Holy Grail for Test Automation

EspressoTalks welcomes our Virtual Community Days Gold Sponsor testRigor. Host Jonathon Wright connects with CEO & Founder of testRigor, Artem Golubev, and the Dark Arts Wizard, Paul Grossman SAFe SSM Grossman.
In this episode, the trio have set down the gauntlet to automation gurus to complete the CandyMapper Sandbox Challenge! Artem talks about the power of testRigor and how they cleared both www.CandyMapper.com and www.CandyMapperR2.com in record time! They also explore the holy grail of test automation and natural language processing (NLP). Check out this exclusive demo.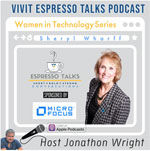 Episode 17 - Women in Technology Series

Espresso Talks welcomes Micro Focus Americas Alliance Partner Marketing Leader, Sheryl Wharff. Sheryl is responsible for helping Alliance partners to creatively leverage Alliance Marketing Funds to drive programs that generate pipeline, market visibility, and revenue growth for both companies. Jonathon Wright chats with her about her career path and all that she has accomplished along the way - the list is long. Sheryl offers some great insight on the industry and many tips for those getting started or looking for advancement.

This Women in Technology episode is sponsored by Micro Focus. Be sure to view the benefits of the Micro Focus Partner Program.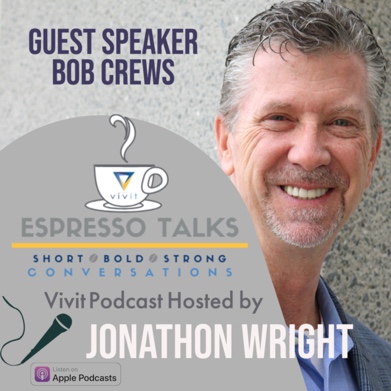 Episode 16 - Women in Technology Series

Bob Crews (@BobCrews_CPTech), Vivit Board Director/Community Chair and CEO of CheckPoint Technologies (checkpointtech.com) steps in as the host for this Women in Technology episode of Espresso Talks. Bob chats with Vivit's dynamic duo; Teri Sarallo, Americas Liaison and Iris Boers, EMEA/APJ Liaison about the benefits of being a part of our Local User and Special Interest Groups. Join the enthusiasm from this trio and expand your role in the Vivit Community.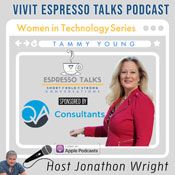 Episode 15 - Women in Technology Series

Espresso Talks welcomes QA Consultants' Tammy Young. It was a warm welcome from Jonathon Wright to former Vivit Board Director and Community Chairperson. Tammy explores her notorious career with Mercury, HP and now Micro Focus tooling on this episode. She proves how you can make a career out of leveraging Micro Focus products from startups to elevator companies - the only way is up!

This Women in Technology episode is sponsored by QA Consultants.
"At QA Consultants, we are Software Quality Assurances specialists. It's all we do. We didn't invent Software Quality Assurance. But we are constantly improving our proprietary testing methods to ensure you receive the highest standard of the delivered software."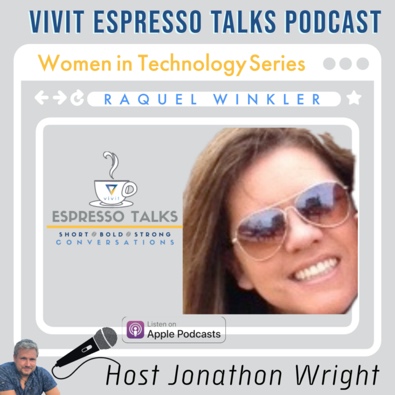 Episode 14 - Women in Technology Series

Espresso Talks welcomes Micro Focus Community Manager, Raquel Winkler. Jonathon Wright discusses the ins and outs of the online community and all that it offers its users. Raquel highlights Online Expert Days, Blogs and Tips, and their Discussions Forums. She explains how to subscribe to product areas, blogs, categories and specific posts. This online community prides itself on "sharing knowledge and listening to its users".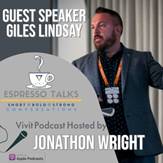 Episode 13 - Challenge of Agile Leadership

Giles Lindsay, Chief Technology Officer for Digital Ventures joins Jonathon Wright for this talk that looks at the challenges that are preventing agile leadership from being successful in the workplace. Giles, an Enterprise Agile Consultant, has identified many of these throughout his 25 years' experience, working in both small companies and large enterprises. The talk revolves around several big and common challenges, that we as agile champions may face in the workplace and what we should try to do to overcome them, in allowing genuine agile and successful leadership to flourish.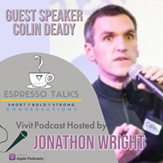 Episode 12 - How Lean is Your SCRUM?

Colin Deady, Head of Product & Innovation for Capita Application Services joins Jonathon Wright to discuss the contexts in which Scrum is a great choice and by definition where it is not using examples, I have had to deal with over the years. I then look at some of the Lean principles, ie: "leanifying" Scrum to rebase it to be suitable for alternative contexts.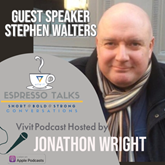 Episode 11 - How to Orchestrate Feedback in DevOps

Stephen Walters Solution Architect for xMatters joins us this week. Check out the podcast which will be covering how The Phoenix Project brought us "The 3 ways". For flow, DevOps toolchains and orchestration tools are very good at determining the fastest, best route forward to live. Failures captured early and quickly mean that we have been able to afford the liberty to experiment continually in small units of work. However, in feedback, we can be lacking. In leaning our process as much as possible, and automating our value add activities, we have been excellent in the route forward through the toolchain to live, but what about the route back through incidents in production or defects in testing. As our route to live gets shorter and quicker, the more evident it is that we must be just as efficient in our feedback loops. This talk will look at some of the issues that exist and what we could be doing to improve them.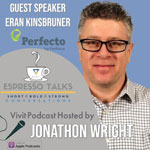 Episode 10 - Roundtable Testing Series – Engineering Chaos

This episode will cover #TheSecretLifeOfATester #CrowdTesting & #ChaosEngineering. Thank you to our panel Damian Synadinos, Lewis Prescott, Pete Jenkins, Eran Kinsbruner, Adam Leon Smith FBCS CIPT, Diamid MacKenzie, James Bach & Michael Bolton. Special thanks to Jack Cole of Method Resourcing for Organising this special VIP event!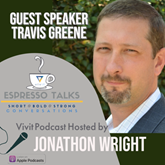 Episode 9 -Future of IT Operations

Micro Focus' Travis Greene covers all things ITOM related, including RPA, SMAX, NoM and OpsBridge. Plus future trends such as AIOps, OpsDev & NoOps!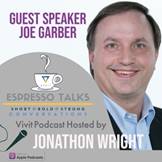 Episode 8 - Guest Speaker Joe Garber

Joe Garber is the Global Head of Strategy & Solutions for Micro Focus. He helps drive strategic efforts to help customers around digital transformation – particularly in the critical areas of predictive analytics, security/risk/governance, hybrid IT, and enterprise DevOps.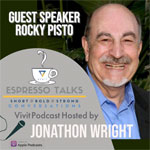 Episode 7 - Why Vivit? Introducing CAP

Rocky Pisto, Vivit's Customer Service Program Coordinator and Michigan Local User Group Leader joins host Jonathon Wright to discuss our CAP services for Partners. Rocky has been a Vivit member for over 20 years and shares his wisdom on the change of landscape from OpenView, Mercury, HP, HPE and Micro Focus.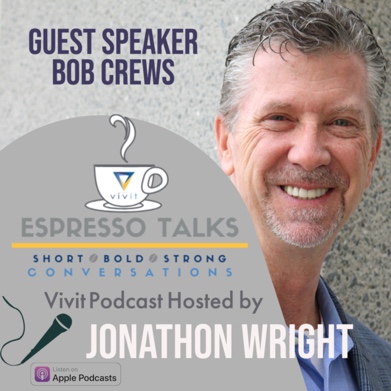 Episode 6 - Making Work from Home Fun
Bob Crews is our Vivit Director of Community & Florida Chapter Co-Leader. He is also the CEO of Checkpoint Technologies. Bob shares how to make working from home and testing fun. Check out this epictastical episode.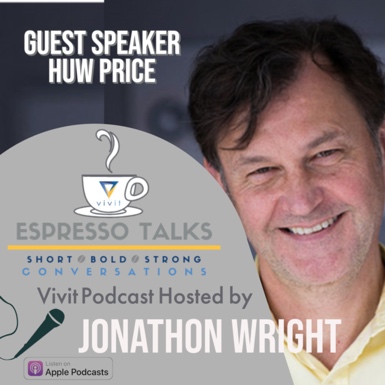 Episode 5 - Helping Solve Complex Test Data Challenges Like the COVID Safe Paths
Huw Price the Founder & CEO of Curiousity Software Talks on how you can solve complex test data challenges, an introduction to Model-Based Testing (MBT) with TestModeller.io along with the newly launched Test Data Automation tool.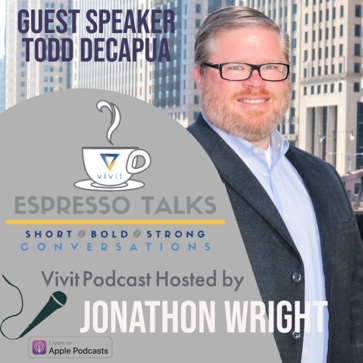 Episode 4 - Coronavirus.fo – Help Volunteer and Fight COVID -19 with #SafePaths
Vivit Vice President of Strategy and Innovation, Todd DeCapua talks on how you can become a volunteer for the MIT Safe Places project and join the fight the Coronavirus pandemic and help stop the spread of COVID-19 by empowering people to keep themselves and their families by helping crowd test the "COVID Safe Places" mobile app.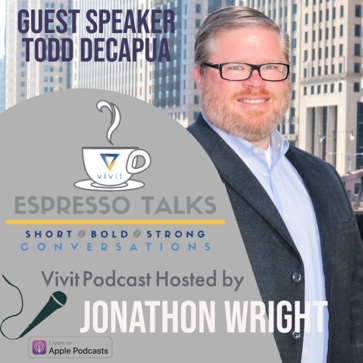 Episode 3 - Performance Engineering 2.0 – Challenges due to the Coronavirus.fo.
Vivit Vice President of Strategy and Innovation, Todd DeCapua talks about the importance of Effective Performance Engineering during the Coronavirus Pandemic.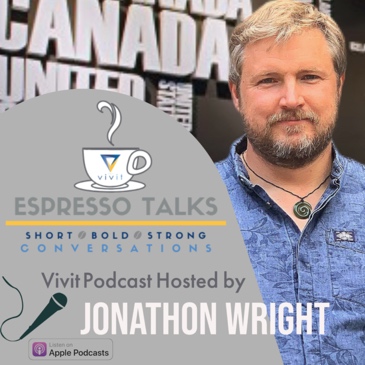 Episode 2 - Working From Home - Become a Power User with #WFH Hacks
Jonathon Wright helps you become a power user with some low-cost #WFH hacks, tips and tricks from the Vivit Worldwide community.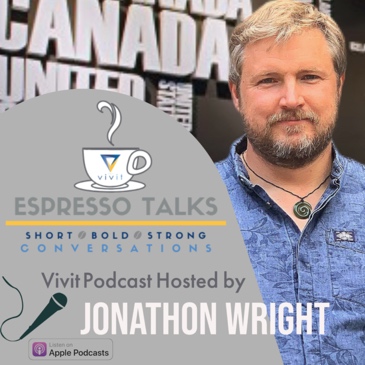 Episode 1 - Vivit Community Needs You
Jonathon Wright kicks off the first episode with a overview of the Vivit Worldwide through Advocacy, Education and Community. He walks through the website with helpful tips for members and summarizes what's to come with future episodes.